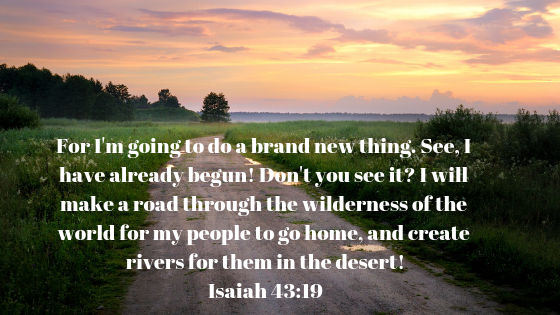 Broken Ankle, Breathtaking Views and Brand-New Starts
2018 has been an amazing year of challenges, blessings and
exciting beginnings. As the proud owner of Johnny's Bar & Grill for over
twenty-two years, I was, at one time, concerned about how hard it would be to
walk away from the business. Johnny's brought us many wonderful friends as well
as incredible financial blessings. The funds the business generated, not only
supplied us with a great way of life but allowed us to give back to the
community that we loved.
I made the decision to sell Johnny's at least ten years ago. I waited on God's timing, which is always better than mine, despite feeling convinced that He no longer wanted me in the bar business. First of all, I didn't think my husband could find sobriety while I owned and operated a bar. When I got my miracle and Tommy got sober, I couldn't imagine that he would stay that way if I still owned Johnny's, but I was wrong. In hindsight, I can see Jesus shaking His head and repeating what he told Peter in Matthew chapter 14, "You of little faith, why did you doubt?"
The miracle of my husband's sobriety and the testimony that we now have was amplified by the fact that it all happened while I was still running a bar. Peoplesaw how hard I worked while my husband drank away his health and our finances. They told me repeatedly that I should kick him to the curb. When I told them that I had faith that God would take care of my husband's drinking problem, that it was not my job to change him, many laughed, some right to my face. Nobody gave Tommy a snowball's chance in hell of getting sober. The bigger the mess, the bigger the miracle.
Never doubt what the Lord can do. Tommy got sober in
November of 2005. The miracles we saw God accomplish at Johnny's were too
numerous to count. Tommy was able to help alcoholics and drug addicts, and I
was able to minister to codependents like myself. We put on fundraisers for
local charities and people in the community that needed help. Having a positive
impact on the community was my greatest joy at Johnny's. I took a lot of pride
in the bars place in history, as well as the community. I had a hard time
seeing myself disconnect from that. But God had a plan. I hate to break it to
you folks, but God will let you suffer through something if it leads to the
greater good.
The first quarter of 2018, and my last as Johnny's owner, was one of the most difficult that I could remember. It would take another book to share the details of all of the trials that I faced. I lost count of how many times I asked God why all of this was happening to me. He didn't enlighten me until I'd walked away from Johnny's without looking back. If my final months as owner had been hunky-dory, I wouldn't have made the clean break that "getting on with my life" required. I can see now that many things that led up to the sale were stepping stones to a complete release from my former life. I needed to shut the door behind me to walk through the next one.
A short time after getting free from Johnny's I broke my
ankle. It happened while I was walking in Shingletown, California where Tommy
and I have property that we will be building a home on. I was only supposed to
be there for a week to plan our twenty-fifth wedding anniversary party and the
renewing of our vows. I wound up stuck in our motorhome on the couch with my
leg elevated for almost a month, utterly dependent on my husband for my care.
In the beginning he even had to help me to shower. If there are any fellow,
A-type, I do it myself, people out there, you can imagine my misery.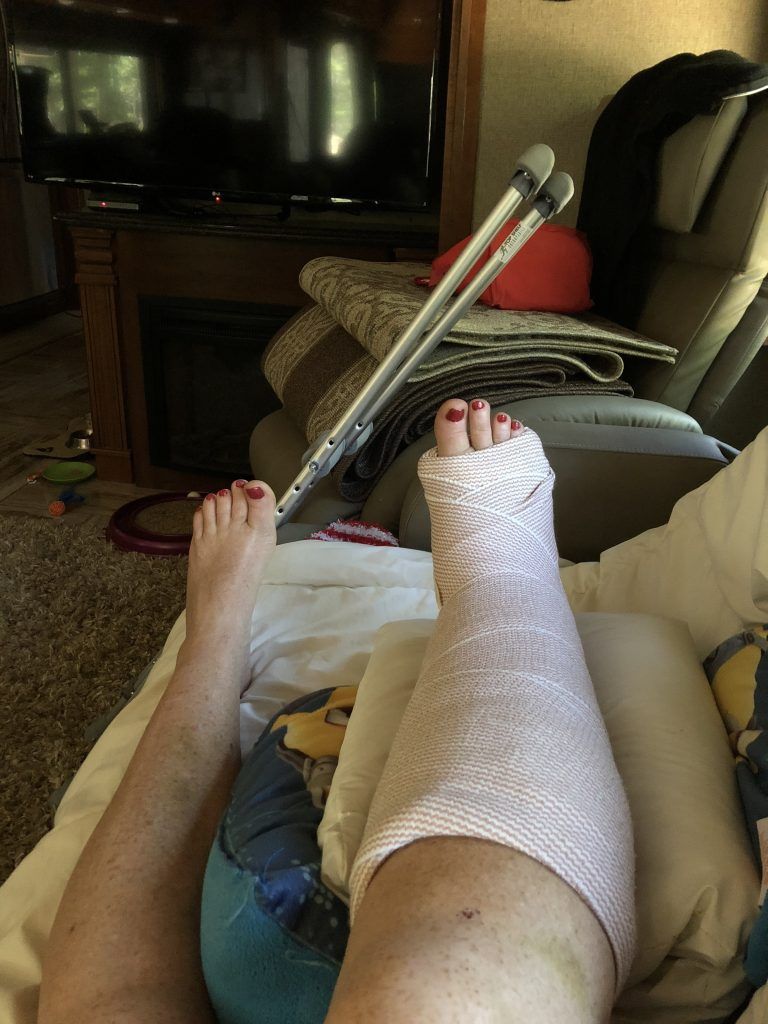 I went from being the caretaker to the taken care of. Tommy,
and I completely swapped roles, and it wasn't easy on either of us. The first
two weeks of my incapacitation were the hardest Tommy and I had faced as a
couple since he got sober. However, it did a lot for our relationship in the
long run. Tommy wound up having to plan our celebration without any help from
me. It was a beautiful ceremony, and everything was perfectly arranged. I
couldn't have done any better myself.
If I hadn't been forced to leave things in Tommy's hands, I never would have known what he was capable of. I'd never given him enough credit to organize a soiree like that. I was the responsible caretaker in the marriage. Old habits die hard. Sadly, my ankle had to shatter to kill that one. I give my husband much more credit now than I did before my fall.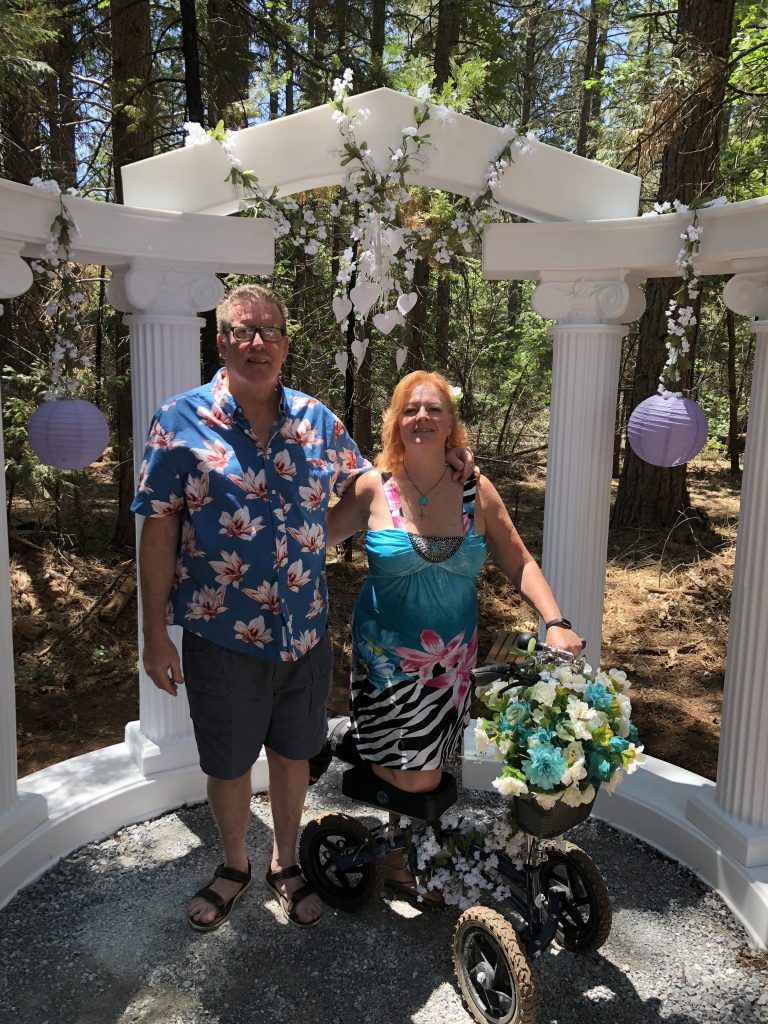 What did Tommy learn from the experience? For starters, I think he has more faith in his own capabilities now. He also realizes how much I did for him. We appreciate each other's contributions to our marriage more. We came out of the experience with a much stronger union.
Before my fall, Tommy and I had been planning a three month,
cross-country, motorhome trip. We were heading out in August towards Niagara
Falls and meeting our friends, the Roland's on the east coast for our return
home. It was something we'd looked forward to for over a year. In the middle of
the trip, I was supposed to fly to Switzerland to meet some friends for, what I
believed, was a once in a lifetime opportunity. I was intending to fly out of
Pennsylvania, leaving Tommy in the company of the Roland's, and meet back up
with them ten days later in Dallas.
As the old saying goes, "the best-laid plans of mice
and men go awry." If I'm honest about it, I didn't ask God if I should go
to Switzerland. I just thanked Him for the fabulous opportunity and booked my
trip. He knew it was not meant to be. The suture wound in my ankle got infected
twice, and I was in no way capable of making that Switzerland trip. And guess
what? The Roland's wound up with all kinds of trouble of their own, and they
had to cancel their original plans too.
If I hadn't broken my ankle, I would have left my husband in
the RV to travel alone with our cat, Paddy, for ten days. I would not have been
able to enjoy myself under those circumstances. It would have been awful. As it
turned out, because I canceled the trip for medical reasons, I was able to get
all of my money refunded. And, the ten days I would have missed out on, wound
up being the most enjoyable part of our three-month-long excursion.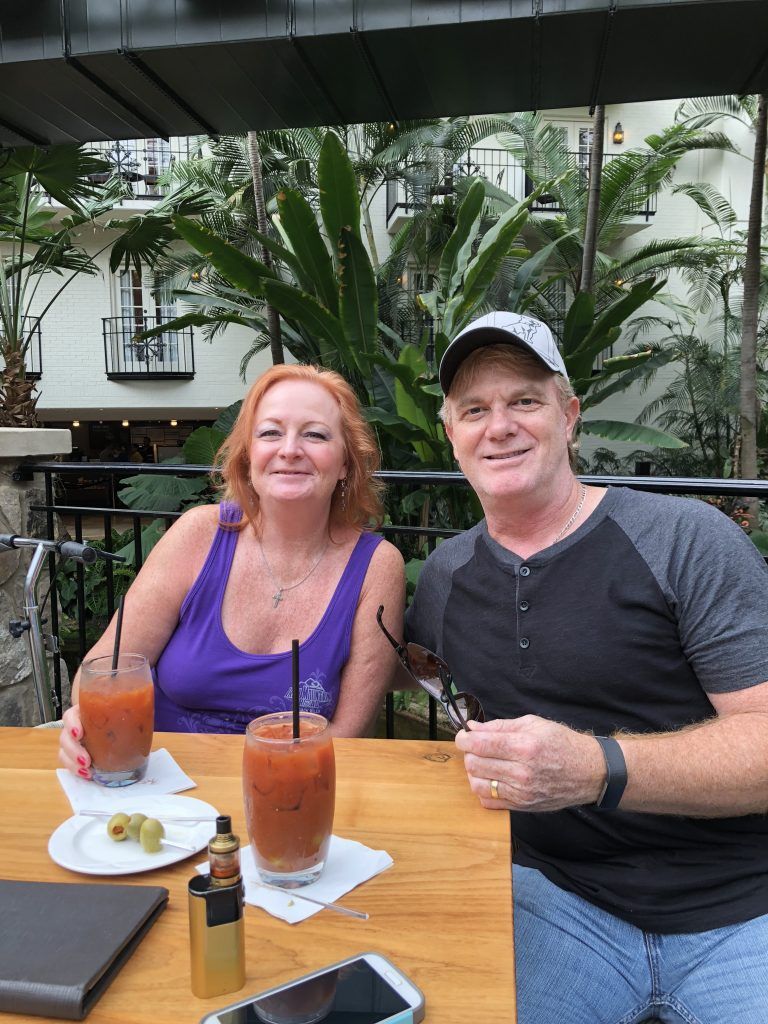 During those ten days, we went to Tennessee to visit my
brother and his wife, saw old friends from Hollister in Arkansas, and met up
with an old friend in Kentucky that I hadn't seen in over thirty years. As much
as I enjoyed seeing Yellowstone Park and Niagara Falls, using my knee scooter,
it couldn't compare to the time spent with family and friends. God knew that I
wasn't supposed to desert my husband for Switzerland, so the broken ankle lined
my plans up with His.
During the really tough times, while I lay on the couch in the RV in excruciating pain, I could never have imagined the good that would come out breaking my ankle. It took time for me to understand why I fell on that fateful day of June8th, 2018. As the man blind from birth in John chapter nine of the Bible said, "I was blind, but now I see." I learned so much from the experience. My marriage was challenged, and we prevailed. I have an appreciation for handicapped accessibility that I never had before. I enjoyed seeing twenty-five of our beautiful states, many while using a knee scooter. I had to learn to be more patient. When your ability to take care of yourself is removed, and you have to wait on others to do things for you, you either learn to be more patient, or you lose your mind.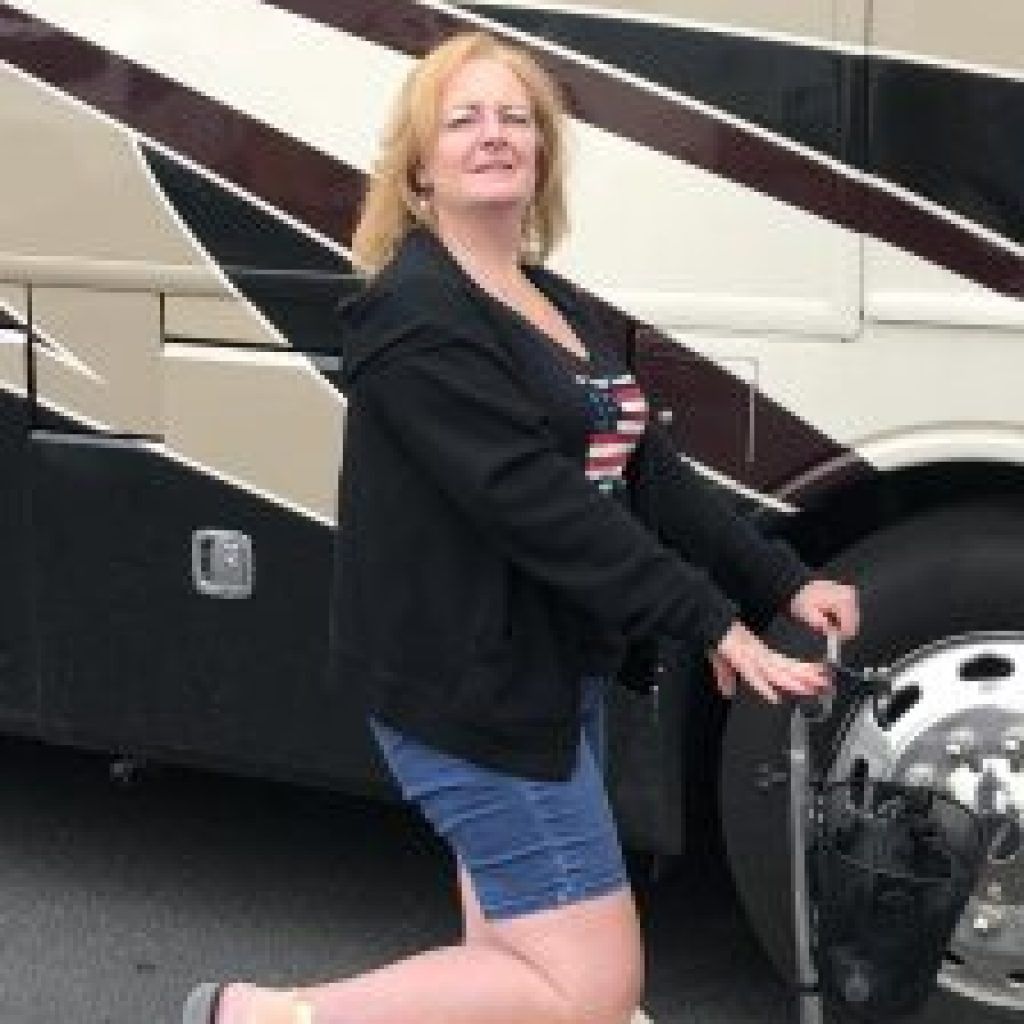 I learned that there are so many wonderful people all across this country. The people on our Yellowstone Park and Niagara Falls tours were all very patient with me. Hauling my scooter in and out of the bus as well as waiting for me to disembark took time. I used to be one of those people that would be standing behind the slow person rolling my eyes because I had to wait for them. Now that I have experienced being the person holding up the show, I am much more patient with others. Slowing everyone else down was sheer torture for me. The delightfully pleasant people that showed me so much patience also enabled me to receive grace. I wasn't very good at that before either. I always hated putting people out. God used my broken ankle to teach me how to give and receive more grace.
Looking back over my life, God always used the bad to do something good. Bad things happen to good people. But with the Lords help those things can mold you into the perfect person to help others going through what you have experienced. It's hard to help others go through what you have not lived through yourself. 2 Corinthians 1:4 says, "He comforts us in all our troubles so that we can comfort others. When they are troubled, we will be able to give them the same comfort God has given us."If you are dealing with something difficult right now, I hope you will take strength in the knowledge that when you get on the other side of it, you can help others who are suffering.
When I rededicated my life to Christ in 2002, it didn't happen because I just came to my senses one day. It happened because my husband asked me for a divorce. God knew me, and He knew what it would take to turn my world upside down so that He could straighten out my path. Our marriage was just about dead, and so was my husband. He was drinking a 1.75 liter of both vodka and Jack Daniels every day, besides what he drank at our bar and others. He was just about the most miserable person I had ever known, besides me. I was so unhappy. We fought constantly. I buried myself in my business so that I wouldn't have to confront my husband's problem. I was busy patting myself on the back for holding it all together, while in actuality, my life was in shambles. But God! He turned my mess into my message.
I wrote, and in 2013 self-published, my memoir about what we went through in those tough years. By the grace of God, and with the help of an excellent editor, a fifty-four-year-old woman with a tenth-grade education fulfilled her dream of becoming an author. I have sold over 3000 copies of my book. In my research, I found that most self-published authors can expect to sell 100-250 copies of their books in a lifetime. That puts me way above the average. However, I take no credit for it. It was a God-ordained vision, and with His anointing, it has done very well. The messages and reviews I've received from people telling me how much it helped them far exceeds any money I've earned from the sales of Born Again in a Biker Bar.
Don't ever give up on your dreams. With God on your side, who can be against you? If He put something on your heart to do, go for it. Don't let anything hold you back. You have to believe it to receive it. James 2:14 reminds us that without faith works are dead. I encourage you to get out your Bible when the attack of doubt comes. (Isaiah 40:28-29) Don't you yet understand? Don't you know by now that the everlasting God, the Creator of the earth, never grows faint or weary? No one can fathom the depths of His understanding. He gives power to the tired and worn out and strength to the weak. Even the youth shall be exhausted, and the young men will give up. But those who wait on the Lord shall renew their strength; They shall mount up with wings like eagles, they shall run and not be weary, they shall walk and not faint. When you say the words out loud, Satan shakes in his boots. What is your dream for 2019? I encourage you to make it happen.
God's given me a new dream. With bar ownership behind me, I'm
dedicating my life to helping others like me. I am building a small group
coaching experience called Transforming Hearts for Fresh Starts. It's designed to
help women of faith who have been putting themselves and their own needs on the
back burner to care for others, find a place of balance so that they can
replace overwhelm and guilt with joy and peace. By implementing this
Christ-centered plan to build healthy boundaries you can enjoy mutually
satisfying relationships and have a life of abundance. I should know. I've been
more blessed than I ever dreamed possible.
If you'd like to hear more about my group coaching experience, please sign up for my free 45-minute Freedom Through Faith Discovery Session and let's chat. I'm launching my program at the end of January, and it begins on February 5th. I only have eight spots available. There are also lots of incentives for those who sign up before February. I'd love to hear from you.
Thanks for hanging with me. I'm praying that you have a fabulous 2019 filled with wonderful relationships and loads of blessings. Please share your dreams for 2019 in the comments. Then I can be praying for you. Matthew 18:19-20 assures it. "Again, I say to you that if two of you agree on earth concerning anything that they ask, it will be done for them by My Father in heaven. For where two or three are gathered together in My name, I am there in the midst of them."
God bless and
make 2019 the best year ever. Remember, I'm here to help.